TRANSLATORPUB.COM - FAQs
What is TP?
TranslatorPub started many years ago as a small dream that was put into code and later became TP as you may have heard about, or are about to meet. Originating as Job Portal for the translation industry, we have soon laid a foundation for development and added features such as an area to publish articles and glossaries linked to our members profiles (great marketing tool), an area where our community can discuss term questions and a very useful payment practice area, where you can look-up feedback as well as submit feedback about outsourcers.
Why does TP require registration?
Basic registration is mandatory, no matter of the intend of yours for subscribing to a full membership or staying as a free member, helping us to create transparency in your potential business transactions with freelancers or outsourcers, as well as offering you features that may assist you with your daily work in the language industry. Ask yourself: would you want to do business with someone you do not know and have no details from?
IT Security & Data Policy
TP uses the latest encryption technology and has a secure SSL certificate in place, to make sure your transmitted or received data through the Portal is not read or altered by third parties. Your data remains secure.

Data submitted to TP is also secure and TP is not selling your data to third parties. You as a member have always full control over your data and can decide if your profile is being made available to the public, as well as what information you want to make available.
Full Member Advantages
Being a Full Member has several advantages, ranging from accessing any job published at the Job Portal, to receiving job notifications before Basic Members. You´ll also have full access to all site functionalities, including but not limited to TPT, TPR, Forum, and special deals!
Basic Member – What Help Does It Give
A full membership is not mandatory to join TP or participate with the TP Community. Although Basic Membership limits your ability to access certain functions in TP, such as the Job Portal and might slow you down in progressing your career. Basic Membership will give you visibility to thousands of leads visiting TP daily, gives you access to non-restricted job posts and provides you with a great marketing platform, where you´ll be able to promote your services and yourself through your updated profile and publications, as well as general participation in forums or in TPT – showing clients the field expertise or linguistic skills you possess.
How can I renew my membership?
It is quite simple. Log into your account, go to HOME and then click on membership. Simply book a new membership there and it will automatically be added to your account.
Will the membership automatically be extended?
No - we do not extend memberships automatically. Once your membership expires, you can simply book a new membership.
What forms of payment are available?
You can book your membership via credit card, e-check, direct bank transfer and other forms of payment offer by the payment processors PayPal and Skrill.
Order Job Notifications
The Job Notifications will automatically be delivered to you, provided you've updated and entered your language pairs and subject areas in your profile.
Unsubscribe Job Notifications
To do so, log in to your account and select PROFILE, scroll down in the menu PROFILE until you reach the menu "Order Job notifications" [Yes] [no], here you can unsubscribe from Job Notifications or set up other email preferences.
Job notification for basic members
To do so, log in to your account and select PROFILE, scroll down in the menu PROFILE until you reach the menu "Order Job notifications" [Yes] [no], here you can unsubscribe from Job Notifications for basic members or set up other email preferences.

Do you want to see more FAQ here, get in touch with us and send your question to info@translatorpub.com and we will publish your question and the answer here.

FAQs

Definition: Frequently Asked Questions

Try the new User Interface

Fundraiser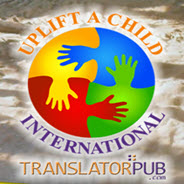 TranslatorPub- Shop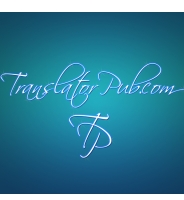 TranslatorPub+ Beta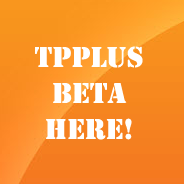 Site Sponsor